Complete residential building & remodeling since 1980
Hands-on experience you can trust
With nearly 100 years of combined practice, the family team at DB Raskob Construction turns the places you live into spaces you love. They understand the value of clear communication, fine craftsmanship & exceptional quality. Becoming your local trustworthy source for all matters of the home is their mission.
About DB Raskob Construction LLC
Welcome to the family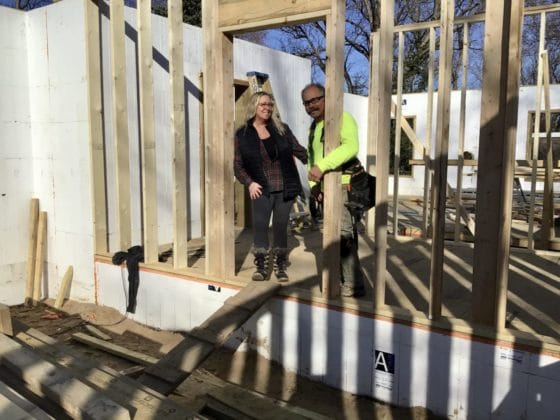 Dave Raskob founded DB Raskob Construction LLC (DBRC) in 1980 after the retirement of Les Raskob, his father. Les had spent over 40 years building and remodeling houses around the family's home in Plymouth, Minnesota. His sons, Dave and Rick, worked alongside him, learning the skills of the trade along the way. In 1999, Dave's wife, Angie, joined in by bringing her talents for organization, drafting & design. The family team at DBRC currently has over 100 years of combined hands-on experience in the building industry. Today, along with their talented and trustworthy subcontractors, they use those skills and knowledge on every project. Each job is uniquely personalized, with a tailored process to meet the specific needs of every client. When you partner with DBRC, you can trust that the Raskob family will be with you on the job from start to finish, with your satisfaction being their #1 goal. Each project has their name on it, and that's a legacy they are proud of; they want you to be, too. Read What Our Clients Are Saying
"We have been using DBRC for years on various projects including remodels and additions. They are a family company with outstanding customer service. Dave is a true craftsman and has incredible attention to detail; his work is second to none. We trust them with any project, they have always come thru for us with outstanding results."
"Dave & Angie were thorough in every aspect of our project, seeing it was completed the way we envisioned it. We sing praises to their professionalism & craftsmanship, and will be using them again."
"Throughout the remodeling process, Dave & Angie were committed to meeting our needs. We always felt confident that the decisions we made would be executed without delay. Their team demonstrated a high set of standards and workmanship, and we will always call on them for our projects."
"DBRC came highly recommended by multiple friends, and did a great job on the complete remodel of our house. We met several times prior to starting construction to make sure we were all on the same page with what we were looking for – and they were very patient with any changes along the way. Every day, DBRC showed up on time, had great communication, and went above and beyond as we lived through portions of the remodel. Overall, they were great to work with and were like family by the end of our project."
After the super experience on our first project, we never considered using another company on the next three. Over the past 15 years they have been extremely pleasant to work with, and they will be our contractor should we plan more home improvements. Their quality of work has been outstanding."
"I am thankful every day for finding the right people to make my house dreams a reality. Everyone who comes over for a visit just loves it! I'm so happy and proud of what we built."
"DB Raskob Construction brought useful suggestions, reliable recommendations and no surprises; they did what they said and more. 'Let's do it right and be sure you are happy' was in everything they did. We continue to enjoy the fine work they did on our home."
"Angie took our thoughts & visions, fitting them into the area we had to work with. Once she found the unique materials we were after, Dave and his crew took it from there. They brought it all to life with their excellent craftsmanship and his meticulous eye for detail. We can't thank them enough for working with us on this project and making it turn out even better than we had dreamed.... and right on schedule!